Barnsley Museums Spring Guide 2017
10th March 2017
Find out what's happening this Spring at Barnsley Museums. Download the 2017 Spring Guide – (PDF file) Barnsley Museums Guide Spring 2017_FINAL_DRAFT_03 or pick one up next time you are in one of the venues.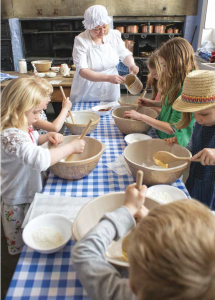 As well as beautiful places to soak up the spring sunshine, you can also enjoy the tranquil atmosphere found in Barnsley Museums stunning venues.
Whether you are looking for a day in the great outdoors, inspiring local history, a trip out with the family or even a bit of retail therapy and bite to eat, look no further as the attractions have something to offer visitors of every age.
Find out what's on at Cannon Hall, the stunning Georgian Country House, Elsecar, a historic village of iron and coal, Worsbrough Mill, a 17th Century water mill and country park, Experience Barnsley and Discovery Centre, an award winning interactive museums with wonderful fountains outside and the newly transformed Cooper Gallery, with its stunning new outdoor space.
Alongside My Life in Cricket, an exhibition dedicated to sporting legend Dickie Bird,
Pre-Raphaelite art and world renowned art collections there will be food fairs, milling
demonstrations, wedding fairs and family fun days to name but a few. So if you are looking
for unique destinations to spend quality time with family, friends and loved ones, Barnsley's museums are the perfect place for you.